You can donate directly to our foundation by scanning or clicking the QR code below. A payment request will then be created in which you can enter the desired amount yourself.
NOTE: With most foreign banks, the QR-code will not work. If you are using a foreign bank, you can transfer funds directly to the IBAN bank account provided herein below.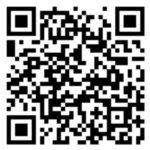 You can also transfer an amount to account number NL85 RABO 0190 6049 80 in the name of Foundation Veer(le)kracht in Oisterwijk. Do you donate as a company? E-mail us here  for proof of payment.
By default, donations are anonymous. If you do not want to remain anonymous (and you want us to publicly disclose your donation), please send us an e-mail here!
We are very grateful for your donation!
For more ideas on how you can contribute to Veer(le)kracht, click here.
Questions? Please contact us at info@veerlekracht.nl.
VEER(LE)KRACHT HAS ANBI STATUS
The Veer(le)kracht Foundation aims for the common good and has a non-profit motive. This follows from our articles of association and our policy plan. That is why we have requested status as a Public Benefit Organization (in Dutch: "ANBI") from the Dutch Tax Authorities. This application has meanwhile been granted (with retroactive effect as of 12 April 2022).
Our RSIN / fiscal (identification) number is 8638 67 546.
An ANBI-status provides a number of advantages for you as a donor and for us as a foundation. On the website of the Dutch Tax Authorities you can read which conditions an ANBI must meet, which (tax) benefits an ANBI has, and under which circumstances gifts to an ANBI are deductible. If necessary, you can obtain further advice from a tax adviser.